Meet us at the CDISC European Interchange in London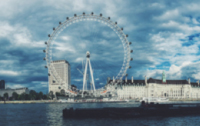 CDISC is hosting this year's CDISC European Interchange in the week of 24-28 April in London with the main 2-day event taking place on Wednesday 26th and Thursday 27th April. This promises to be one of the most exciting events of the year.
Peter Van Reusel has been acting as the chair of the European CDISC Coordinating Committee on a voluntary basis over the last 6 years. You will be able to meet Peter at the Interchange as he will be opening and closing the Interchange in the plenary sessions. Jasmine Kestemont will be presenting in Session 5: Standards in Practice between 16:30 and 18:00 on the first day of the Interchange. The title of her presentation is "Clinical Study Oversight: Different Approaches and Starter Pack".
We are looking forward to meet you there!