Oversight Services
Innovion's clients benefit from years of experience in senior positions within the healthcare industry, driving change and providing operational and technical excellence in biometrics processes, managing CRO deliverables and implementing Data Standards.
Our CRO Oversight service enables small to medium pharmaceutical, biotech and medical device companies as well as other clinical trial sponsors to develop trusted partnerships with your CRO of choice, allowing you to focus on your core competencies. We take the ambiguity out of communication and help you to articulate your quality expectations, while ensuring a robust Oversight process, as required by regulators.
Through an exploratory workshop, Innovion will provide a phased approach that will increase the control, quality and submission-readiness of the clinical study deliverables.
Optimal data collection, standardization and future use of your data
Ensuring regulatory compliance of clinical submission deliverables
Fit for purpose, data oriented strategy
Communicating with Biometric CROs
Provide the right specifications to ensure a smooth study set-up
Verifying and validating the CRO's deliverables
Selecting and implementing a robust infrastructure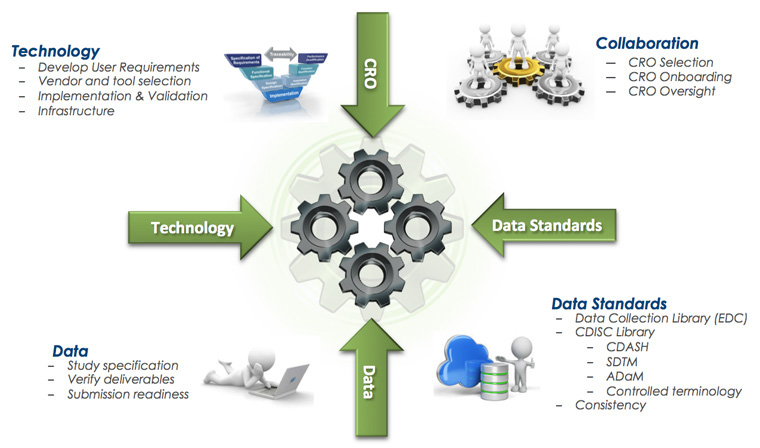 Innovion can develop and implement a sponsor specific data standards library, or support your team as they create standards. Based on your preferred CRO collaboration process, we will ensure your toolset and processes are fit-for-purpose. A robust data standards governance process will ensure that the data standards library is maintained to ensure accuracy and accuracy.
Read more on standards implementation here.
A mature data standards library will allow you to provide exact specifications to your Clinical CRO. Innovion can onboard and train the CRO to understand and use your standard library.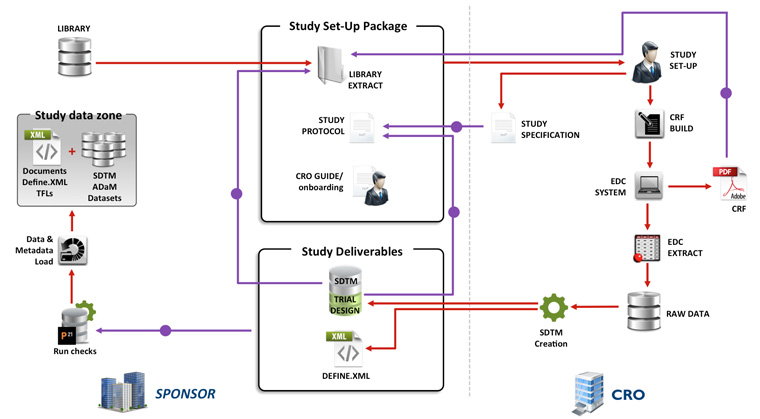 During the study set-up Phase, Innovion can help the sponsor oversee the CRO deliverables. In using a process with many integrated quality control steps, we ensure the submission-readiness of your clinical and analysis data.
If you are interested to learn more, we would appreciate the opportunity to present our Oversight Service to your company. Please contact us here.
Developing Outsourcing Model
There are many reasons why a company may decide to outsource part or all of their operational activities: a sudden peak in work, refocus on core competencies or looking for more cost-efficient solutions or being successful in preclinical research and moving your asset through early and late clinical development.
Through our vast experience, both from the pharmaceutical and CRO angle, working with small and large companies, we offer a unique perspective on drivers that lead to success. Whether you are new to the field, looking to broaden the portfolio of outsourced activities or re-evaluating how outsourcing can bring more value, we can support you in making the decisions that matter.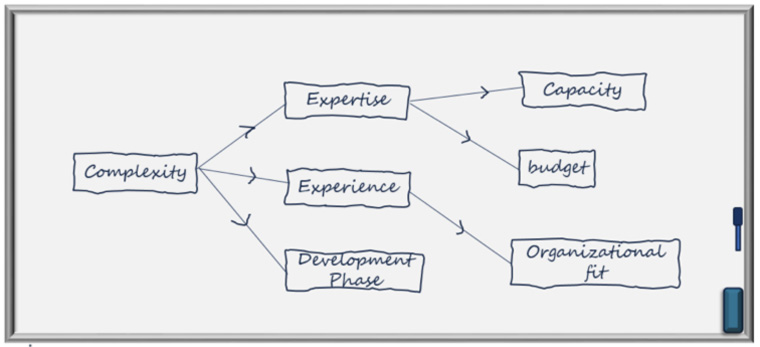 Innovion continuously evaluates new and established vendors on the market, reviewing their expertise, strengths and weaknesses and roadmaps, both in technologies and services. We take a neutral position, we can work with your preferred partners or provide recommendations based on what we see in the market.
New to outsourcing
Define outsourcing strategy, including business case development
Help the organization through change
Support in selection and qualification of vendors
Develop processes to oversee outsourcing activities
Train staff (internal and external) on outsourcing model
Set up pilot with outsourcing vendor
Evaluate pilot
Enhancing outsourcing
E-valuate current processes
Learn from successes and failures
Develop roadmap
Support implementation of new outsourcing activities
Evaluate and define continuous improvement cycles